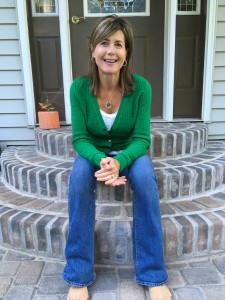 Born in California, Jill Hannah Anderson lived everywhere from the Azore Islands to Florida. After her dad left the Air Force, the family settled in St. Paul, Minnesota, where she lived until she graduated from high school. 
Jill now lives on a lake in a small town in Central Minnesota with her husband in their empty nest where they welcome their six adult children and an ever-increasing number of grandchildren when they come to visit.
Her first novel, The To-Hell-And-Back Club, was published in May 2017. Her second novel, Crazy Little Town Called Love, was published in July 2018.
She is a member of Women's Fiction Writers Association (WFWA). When she isn't writing or reading, you'll find her running, curling, biking, and enjoying time with family and friends.